Ready to get started?
Once you have booked an appointment with the doctor via phone call or via our online " schedule In-Person Appointment ". One of our All-On-4 dental implants scheduling coordinator, Arleen or Sandy, and will contact you to confirm your appointment.

How will I need to prepare for my first appointment?
First you need to call our office during working hrs. Or if you prefer to do it yourself? Use our popular and convenient schedule to book an online appointment that fits your needs.
Each patient is different and treatment details may vary based on your oral health, the number of teeth you're replacing, and whether you need to have teeth extracted before the dental implant process begins. The doctor will create a custom treatment plan just for you, and help you understand every step of the process. And to keep you well-informed about your treatment options, our team member, Nichol, will make sure you have everything you need to know about the dental implant process.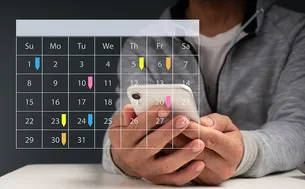 What to expect during your first dental implant appointment
First and foremost, we'll need a series of diagnostic X-rays to evaluate your oral anatomy, bone and gun quality and quantity. Since dental implant solutions require a specific amount of space and bone support, the integrity of your underlying oral tissues is crucial to treatment success. With the help of 3D imaging, CT scan is quite straightforward and minimally invasive. You'll enjoy a shorter x-rays process.

The doctor will thoroughly review your health history, digital imaging, and take time to discuss what your smile goals are. Are there certain issues you want to address first? What type of timeline do you want to work with?
Next, we would put together a writing Dental Implants Treatment Planning.

The Dental Implants Treatment Planning By The Doctor
Our practice is a family business composed by one brother dentist, two sisters and wife dentists who focus on dental implants and sedation dentistry.
This portion of your dental implant consultation allows you to get a breakdown of each step, visit, procedural fee, and other supportive therapies necessary during your procedure. Our care coordinators will go over payment options and getting a breakdown of your insurance to help you estimate what's covered, then itemize any out-of-pocket portions to consider. From there, we can also discuss optional financing programs that fit your monthly budget.
At this point, you'll have all of the information you need to decide what to do next.