Dental Implants in Fort Lauderdale, FL
Understanding the Cost of Dental Implant Tooth Replacement
Many people are surprised at the cost of dental implants in Fort Lauderdale, but when they look a little deeper into the details of the procedure, they quickly learn that it is a worthwhile investment! However, you might still be confused about how to compare dental implant costs and determine what your out-of-pocket financial obligation will be. The bottom line is, how can you really know if you are getting a good price for the value from an experience doctor?
The total cost of your dental implant procedure will depend on several factors, including where in the mouth your missing teeth are located, the type of dental implant used, and whether or not you need to have a procedure to build up bone volume before your implants are placed. If you have dental insurance, you may receive partial coverage on your dental implants. Keep reading to learn more about how much your dental implants may cost and why they seem to cost so much. Then schedule an appointment with Dr. Max Arocha DMD at All-On 4 Dental Implant Fort Lauderdale to learn more about the specifics of your cost options for affordable dental implants in Broward county, FL.

Dental Implants
5 Extraordinary Benefits of Dental Implants
Thinking about dental implants? Dental implants are the gold standard in the replacement of teeth. Dr. Max Arocha DMD of All On 4 Fort Lauderdale, which is located in Fort Lauderdale, FL, offers a full range of dental implant services, including IV sedation dentistry. Here are five extraordinary benefits of dental implants.
#1- Beautify Your Smile
Missing teeth can ruin a beautiful smile. Dental implants can fill in your smile's gaps and improve your appearance. Dental implants are the next best thing to natural teeth. With dental implants, you will look and feel younger and more attractive.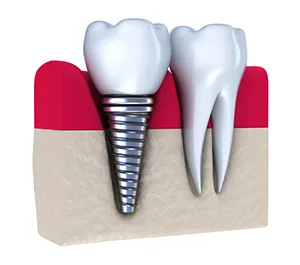 #2- Improve Oral Function
Dental implants fit, feel, and act like natural teeth. Missing teeth can make it difficult for people to pronounce certain words. Dental implants can improve your clarity of speech. Tooth loss can also make it difficult for people to chew food. With dental implants, you will experience a dramatic improvement in chewing ability.
#3- Stop Jawbone Loss
The most common cause of jawbone loss is a missing tooth left unreplaced. Dental implants help to prevent bone loss and stimulate bone growth. Dental implants distribute chewing forces throughout the bone and minimize the wearing away of the bone.
#4- Prevent Teeth Shifting
Although your teeth feel as if they are set in the jawbone, they are capable of drifting out of place. When people lose a tooth, the surrounding teeth begin to shift out of place. Dental implants can prevent your existing teeth from moving out of place.
#5- Increase Your Self-Esteem

Can I Afford Dental Implants?
If you have priced all of your options in tooth replacement solution, you are probably left with one question -- why are dental implants considerably more expensive than the permanent fixed bridge, or a non-implant removable denture? It might be surprising, but we would like for you to consider the fact that dental implants are really not all that expensive when you think about the return on investment they provide. You really can't put a price on a healthy, long-lasting smile.
The main reason all-on-4 dental implants cost more than other options is pretty simple. The procedure itseft requires extreme precision and advanced treatment planning, so you need to visit a highly trained doctor for the most successful placement and restoration. Many doctor can fit you for a denture or apply a traditional crown and bridge, but fewer are qualified to perform in-depth, comprehensive implants care solution like All-On-4 dental implant for a full mouth set of teeth in one day.
And of course, the method of placement isn't cheap for your implant dentist, either. Treatment planning requires capturing three-dimensional images of your oral structures with a Cone Beam CT scanner. Each dental implant is made out of biocompatible titanium, a special FDA approved material that is actually able to fuse with your jawbone for long term stability.
Most patients also like to have a little help relaxing throughout their procedures in addition to local anesthesia. Intravenous sedation dentistry during dental implant procedures can greatly improve the entire process -- but it does add additional cost to your dental implant treatment.
Losing a tooth can be a traumatic experience for many people. Tooth loss can lead to low self-esteem which can affect the quality of a people's lives in many different ways. Dental implants can restore your smile and help you feel better about yourself
What Is The Budget for Dental Implants?
What is included in the cost of your dental implant procedure? The dental implants device, sedation dentistry options you request, and any necessary preparatory procedures should all certainly be considered as you budget for your dental implants cost. People who have had missing teeth for a months or ever a few years have likely already experienced the bone loss and degeneration that prevents proper healing following the dental implant procedure. Bone grafting is a common procedures that your dental implant doctor may recommend before your dental implant
can be placed.
What is the Typical Cost of Dental Implants?
Dental implants are composed of three parts. We have listed the components and the average cost of a single implant for a one tooth replacement:

Dental Implant: $2,200 to $3,000
Abutment and Porcelain Crown: $2,100 to $2,800
Total Cost: $4,489 per implant, on average
Does My Dental Insurance Cover Dental Implants?
The short answer is Yes! However, most dental insurance plans require patients to choose the least expensive option in restorative dentistry, and that includes in your tooth replacement. Many dental insurance plans will cover traditional crown and bridge work, or non-implant retained dentures rather than dental implants. However, as it becomes increasingly clear that dental implants offer the ultimate in long-lasting tooth replacement that also benefit oral and overall health, many dental insurance plans are beginning to expand coverage to include implant dentistry. And even if your dental insurance does not cover implants when the proper ADA codes and narratives are submitted to the insurance.
We accept the vast majority of popular dental insurance plans. Our highly trained insurance coordinator is also here to help you navigate the particulars of your plan. You can either contact your provider directly or work with us to find out more about whether or not you are eligible for coverage on your dental implants.

Who Offers Affordable Payment Options and Financing for Dental Implants
We Do! The total price of dental implant procedure might cause you a bit of surprise, but you may not end up having to pay the total amount. For example, dental insurance can be a big help in cutting the cost of your dental implant procedure. Many patients are also candidates for payment plans and financing. Rather than focusing on the big numbers, take a look at your monthly budget and realistically consider whether you can fit monthly implant payments into it.

Some dentists advertise low prices for dental implants. However, there are a few things you should keep in mind about these so-called bargains:
Many advertised prices reflect the price of a single implant. They may not factor in other costs, such as bone grafts and porcelain crown restoration.
You should never let a low-price tag compromise your good judgment. An experienced doctor may charge more for implants than a doctor who has less expertise with this treatment, but you should never entrust your smile to someone who isn't truly experienced and qualified.
Low prices may only be available for certain types of single implants and crown restorations, and not necessary for comprehensive treatment like a full mouth teeth removal and All-on-4 dental implants for a full mouth set of teeth.
How Much Do Single Dental Implants Cost Around Fort Lauderdale?
To get a better understanding of how much dental implants cost in and around south Florida and Fort Lauderdale, we are conducting ample research for you. Soon we would provide is a snapshot of what a single dental implant costs, including the abutment and crown, in Fort Lauderdale and its surrounding cities.

Ready for a brand new smile? Don't wait another minute - call All On 4 at 954- 474-5567 right now to schedule a consultation in Fort Lauderdale, FL. dental implants will make your dream of a gorgeous smile a reality.